Elliptic Labs INNER BEAUTY
®

Technology Behind New Smartisan Nut R1 Flagship Phone
San Francisco, Calif., and Beijing, China — The new Smartisan Nut R1 phone released today has a cleaner design and bigger display area thanks to Elliptic Labs' INNER BEAUTY® ultrasound virtual proximity sensor. This AI-based virtual ultrasound sensor platform replaces the conventional infrared hardware proximity sensor, delivering the Smartisan Nut R1's modern look. In the hugely competitive Asian market, beautiful smartphone design is mandatory, so phone vendors have been using INNER BEAUTY to achieve maximum screen coverage. Smartisan's first and new flagship phone is also built around the Qualcomm® Snapdragon™ 845 Mobile Platform. With its breakthrough ultrasound technology having spearheaded today's full-screen phone trend, Elliptic Labs is rapidly expanding its customer base as phone manufacturers seek an edge by eliminating holes, notches and other impediments to cutting-edge design and functionality.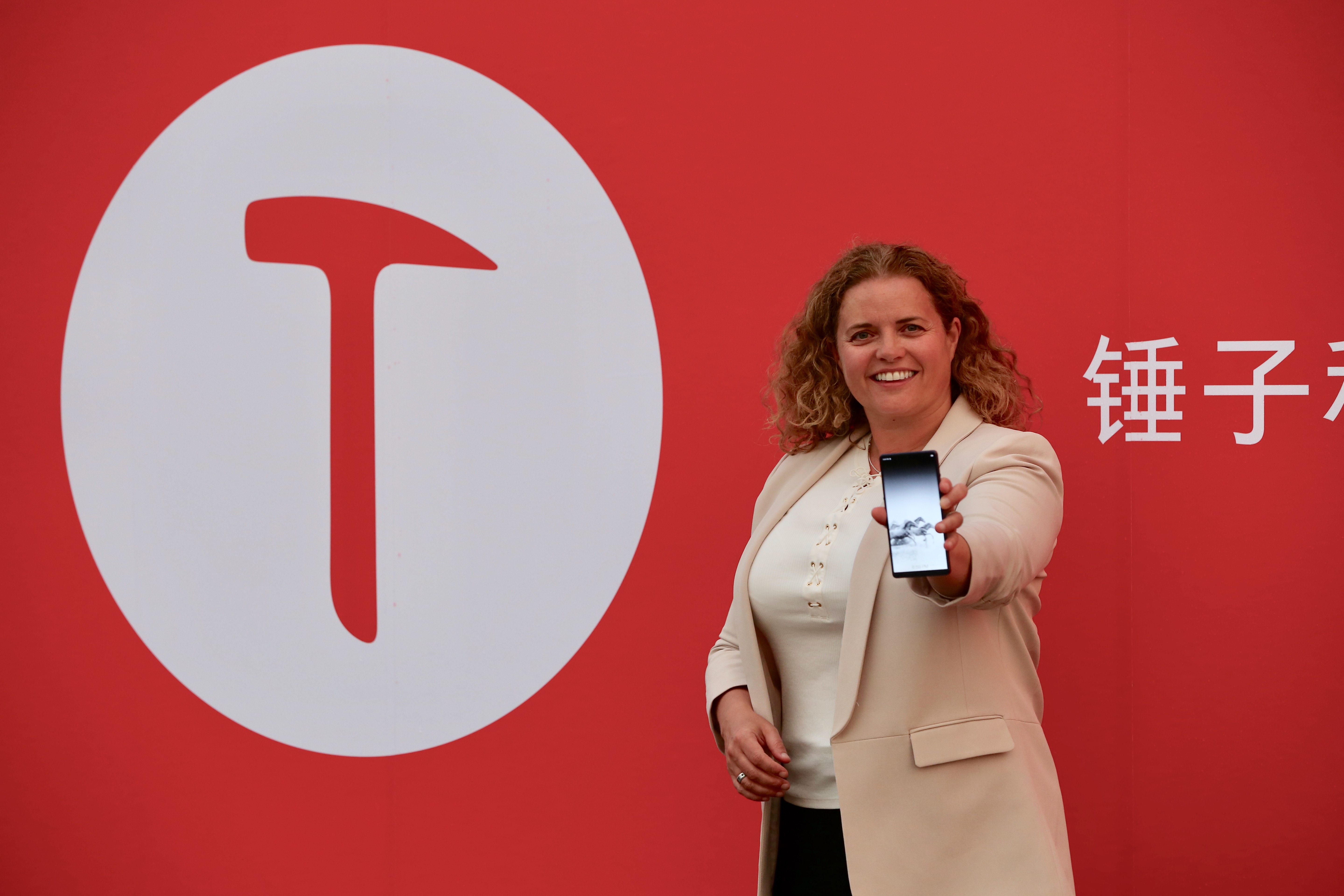 INNER BEAUTY is a registered trademark of Elliptic Labs.

All other trademarks or service markets are the responsibility of their respective organizations.
About Elliptic
Elliptic Labs is the world leader in delivering ultrasound virtual proximity and gesture sensors, offering the best combination of submillimeter resolution, 180-degree interaction space, and low-power consumption compared to cameras or other sensing technologies. Elliptic Labs' ultrasonic technology provides proximity sensing features and touchless user experiences for consumer devices, delivering the natural extension of human interaction to consumer devices. Elliptic Labs is a privately held company with headquarters in Oslo, Norway and offices in San Francisco, California; and Shanghai/Beijing/Shenzhen, China. For more information visit: ellipticlabs.com.
About the Stevie® Awards
Stevie Awards are conferred in seven programs: the Asia-Pacific Stevie Awards, the German Stevie Awards, The American Business Awards, The International Business Awards®, the Stevie Awards for Women in Business, the Stevie Awards for Great Employers, and the Stevie Awards for Sales & Customer Service. Stevie Awards competitions receive more than 10,000 entries each year from organizations in more than 60 nations. Honoring organizations of all types and sizes and the people behind them, the Stevies recognize outstanding performances in the workplace worldwide. Learn more about the Stevie Awards at StevieAwards.com.
Sponsors and partners of the 2018 Asia-Pacific Stevie Awards include PR Newswire Asia and the Korea Business Communicators Association.
PR Contacts:
Aoife Kimber
KimberPR for Elliptic Labs
akimber@kimberpr.com
1 650 773 7288