Elliptic Labs INNER BEAUTY Behind Full-screen Designs on Mi Mix 2 Full Ceramic Unibody Special Edition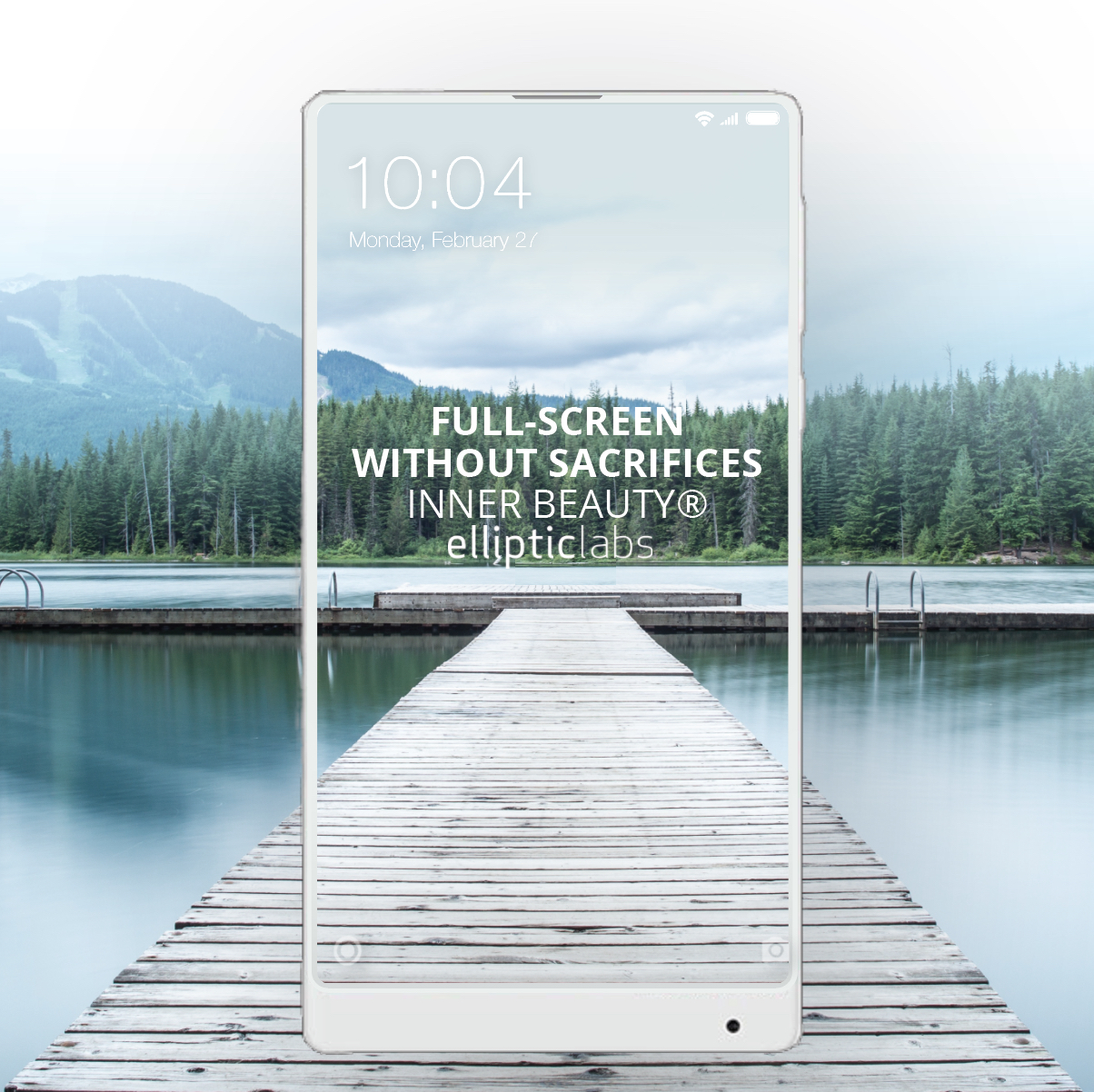 It's perfectly clear how to create a true edge-to-edge, full-screen phone without sacrificing design. Some smartphones have awkward design choices, such as unsightly notches or wide bezels at the top or bottom. On the other hand, Xiaomi's revolutionary Mi Mix 2 Unibody Special Edition in white and black colors, which will be generally available on November 11, uses a full-screen display. This clean, cutting-edge design is made possible by INNER BEAUTY®, the ultrasound virtual proximity sensor from Elliptic Labs. Smartphones with a "notch" or a "not-so-infinity" display are concepts that are struggling to be a true full-screen experience. Today's sexiest phones aim for the highest screen-to-body ratio, but to achieve that, hardware sensors must be removed. The most advanced software-only solution, Elliptic Labs' award-winning ultrasound virtual proximity sensor INNER BEAUTY is being designed into flagship phones such as the Mi Mix 2.
About Elliptic
Elliptic Labs is the world leader in ultrasound virtual gesture and proximity sensors for consumer devices, delivering natural 3D interaction and sensing products for mobile, wearables and IoT devices. Ultrasound offers the best combination of high resolution, 180-degree interaction space and low power consumption compared to cameras or other sensing technologies. Elliptic Labs is a privately held company with headquarters in Oslo, Norway, and offices in San Francisco, California, and Shanghai, China.
PR Contacts:
Aoife Kimber
KimberPR for Elliptic Labs
akimber@kimberpr.com
1 650 773 7288