CEO Laila Danielsen of Elliptic Labs Named Finalist in 14th Annual Stevie
®

Awards Women in Business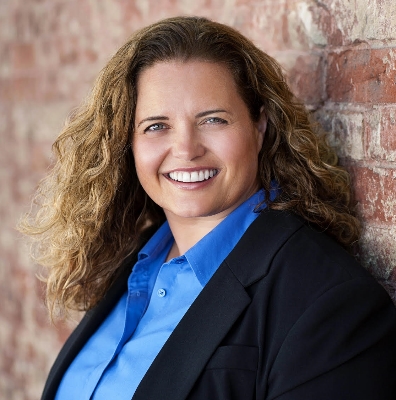 Stevie
®

Awards for Women in Business
Danielsen Takes Nascent Ultrasound Technology to the World Stage.
SAN FRANCISCO, Calif. — Elliptic Labs CEO Laila Danielsen is in the running as one of 20 top international women leaders in business for 2017, the company announced today. The prestigious Stevie® Awards for Women in Business honors women executives, entrepreneurs, employees and the companies they run worldwide. At the helm of Elliptic Labs for four years, Danielsen has turned the company, during her tenure, from a small startup into the leader in ultrasound sensing, succeeding in one of the world's most competitive markets – consumer electronics. She's behind Elliptic Labs' ultrasound technology being incorporated into Xiaomi's Mi MIX phone.
Earlier, ultrasound technology was primarily found in the medical arena but Elliptic Labs, under the guidance of Danielsen, has pioneered the technology in the massive consumer market via a series of groundbreaking products being built into devices by top manufacturers.
One of those products includes INNER BEAUTY™, ultrasonic proximity sensor technology that is behind the world's first bezel-less smartphone, the Mi MIX, from Xiaomi, called "the Apple of China." The first model was released in 2016 and the latest iteration just went into mass production. Not only is the Mi MIX the fastest-selling smartphone in China but has helped kick off an entire movement for bezel-less phones in the worldwide industry.
Elliptic Labs is also behind INNER PEACE™, a technology advance that takes presence detection to new levels and is aimed at the fast-multiplying market for intelligent personal assistants and similar devices. Danielsen also launched the world's first software development kit to enable touchless gestures powered by ultrasound in electronic devices.
Danielsen was brought to Elliptic with the ambitious charter of helping reinvent the way people interact with consumer electronics and has succeeded via her drive, focus and management skills. In addition to spearheading breakthrough products, Danielsen has built up her international team, opened offices in San Francisco and China in Shanghai and Beijing, and brokered successful deals with top-tier companies including Qualcomm, Xiaomi, Samsung, Cirrus, Murata and Knowles Electronics.
"I'm honored to be nominated for the Stevie Awards but I'm particularly looking forward to bringing Elliptic Labs' technology to more devices in 2017," said Laila Danielsen, CEO of Elliptic Labs. "It's been my goal to take this nascent technology and bring it to the world stage where it can be of benefit and use to the consumer market."
"Every year we say that the current crop of Stevies for Women nominations couldn't be better and the next year we're proven wrong," said Michael Gallagher, founder and president of the Stevie Awards. "The judges' scores and comments bear witness to the fact that this year we will honor a truly remarkable class of women and women-led organizations in New York on November 17."
The Stevie Awards have been hailed as the world's premier business awards. TheStevie Award winners will be announced by the Sales Lead Management Association (SLMA) in New York on November 17. There were more than 1,500 entries submitted for the various categories in the 14th annual Stevie Awards for women leaders. Gold, silver and bronze Stevie Award winners will be announced during a gala event at the Marriott Marquis Hotel in New York on Friday, November 17. Nominated women executives and entrepreneurs from the United States and several other countries are expected to attend. The event will be broadcast on Livestream.
About the Stevie Awards
Stevie Awards are conferred in seven programs: the Asia-Pacific Stevie Awards, the German Stevie Awards, The American Business Awards, The International Business Awards, the Stevie Awards for Great Employers, the Stevie Awards for Women in Business and the Stevie Awards for Sales & Customer Service. Stevie Awards competitions receive more than 10,000 entries each year from organizations in more than 60 nations. Honoring organizations of all types and sizes and the people behind them, the Stevies recognize outstanding performances in the workplace worldwide. Learn more about the Stevie Awards at http://www.StevieAwards.com.
Stevie is a registered trademark of the Sales Lead Management Association.
INNER BEAUTY and INNER PEACE are trademarks of Elliptic Labs.
All other trademarks or service markets are the responsibility of their respective organizations.
About Elliptic Labs
Elliptic Labs is a global AI software company and the world leader in AI virtual smart sensors for the smartphone, IoT and automotive industries. Elliptic Labs transforms products using machine learning and/or sensor fusion to combine ultrasound with data from existing device sensors to produce smarter, greener, safer and more intuitive devices. This allows manufacturers to eliminate the need for infrared, radar and time-of-flight hardware sensors, saving OEMs component costs and freeing up design space. The AI Virtual Smart Sensor Platform™ provides 360-degree precise presence sensing, breathing detection, and touch-free gestures. Elliptic Labs is headquartered in Norway and also operates in the United States, China, South Korea and Japan. Its employees throughout the world are motivated by common core values of diligence, innovation and integrity. For more information, visit: www.ellipticlabs.com.
PR Contacts:
Aoife Kimber
KimberPR for Elliptic Labs
akimber@kimberpr.com
1 650 773 7288